Program Overview
The Newp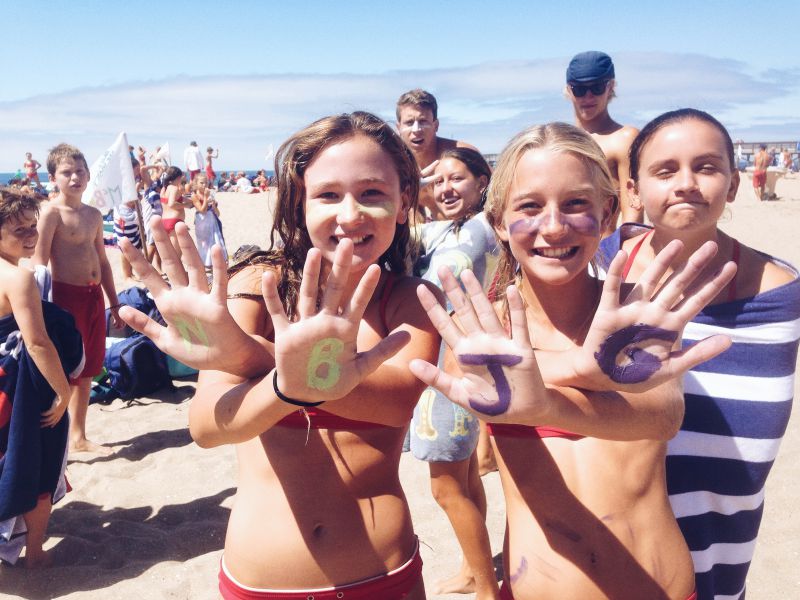 ort Beach Junior Lifeguard Program is a youth-based program focused on educating children to recognize potential hazardous conditions associated with an ever-changing aquatic environment. Emphasis is placed on safety, respect, physical fitness, instruction, and discipline. Students are schooled in the oceanic environment, first aide, mutual cooperation, competition techniques, and lifesaving methods. The JG program is the most popular recreational program in Newport Beach and averages over 1350 participants a year!
When Does the Program Take Place?
The program is 7 weeks long and typically takes place from the end of June through mid-August.
2018 Program Dates: June 26, 2018 - August 9, 2018
Days: The Program operates Monday through Thursday, with occasional Friday competitions.
Times: The NBJG Program offers a morning* and afternoon session time.
Morning Session: 9am - 12pm*

Afternoon Session: 1pm - 4pm
*Please Note: The Morning Session is highly impacted. Any "New JG" Families registering in 2018 will most likely be in the Afternoon Session.
Who's Can Participate?
The program is open to children ages 9 to 15. The Junior Lifeguard age division and participation cut-offs are based on your child(ren)'s age on June 30 of the current year's program.

Children do not have to be Newport Beach residents to participate in the program.

Participants must pass the required NBJG swim test in order to enroll in the Program. Swim tests typically take place in March.
How & When do I Sign-Up?
Enrollment for the 2018 NBJG Program will begin in January 2018. For information on how to enroll, please click here.
How Much does the Program Cost?
For information on the cost of the program, please click here.