Throughout the Junior Guard Program there are several fun events!
Check back in January 2018 for the dates, times, and additional info on the following events:
Hot Dog Dinner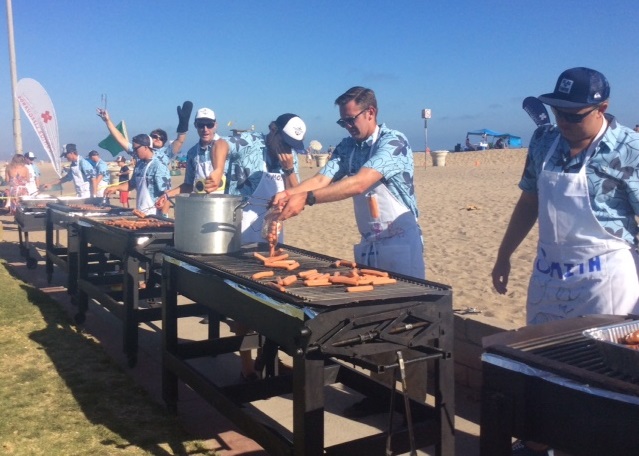 Hot Dog Dinner is a fun event for the whole family! On this day we host a hot dog BBQ dinner. This is a great opportunity for families to meet all the NBJG staff! Come hungry!
Regionals
Regionals is an invite-only competitive event put on by CSLSA. JGs are selected for participation based on their competition results each week of JGs.
Santa Barbara Fiesta
Santa Barbara Fiesta is a fun event open to all JGs. It typically takes place on a Friday and is held in Santa Barbara. Some of the competitive events held at the Santa Barbara Fiesta are a distance paddle, beach flags, a run-swim-run, and more!
Monster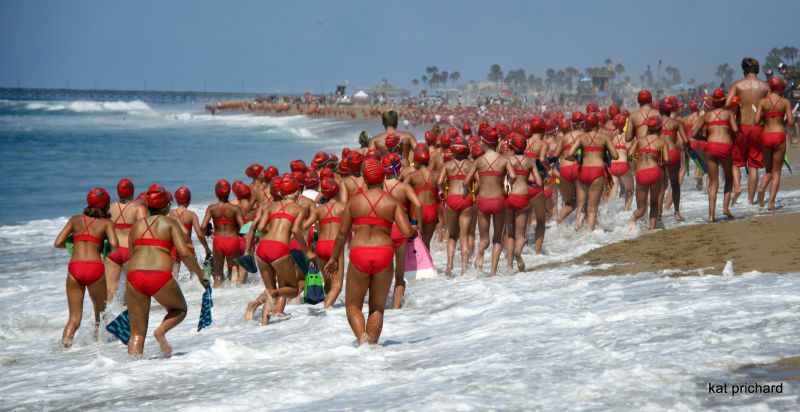 Mile
Monster Mile is a JG event that consists of a 1 mile run from the Balboa Pier to 10th Street and a 1 mile swim back. Each year Monster Mile has a different theme and JGs are encouraged to wear costumes! Monster Mile typically takes place on a Thursday and there are altered sessions times this day for JGs.
Graduation
In the evening of the final day of JGs we hold a graduation ceremony. During the ceremony, graduation certificates and special awards are distributed and JGs get to celebrate completing the NBJG program!
Grey Lunde Ironman
The Grey Lunde Ironman typically takes place on the Saturday following the final day of JGs. This is an invite-only event in which participants will run to the Newport Pier (2.2miles), swim around Buddy's Buoy twice (400m), run to the Balboa Pier (1.7 miles), swim around Reenie's Buoy twice (400m), run to "G" Street, and back to the finish at the Balboa Pier for recognition.